About BIX Systems
BIX Systems is an independent, neutral, third-party company with a passion for advancing the way the world thinks about food and agriculture. BIX Systems employs a diverse team of industry leaders to help innovate and increase your efficiency and profit that supports your goals.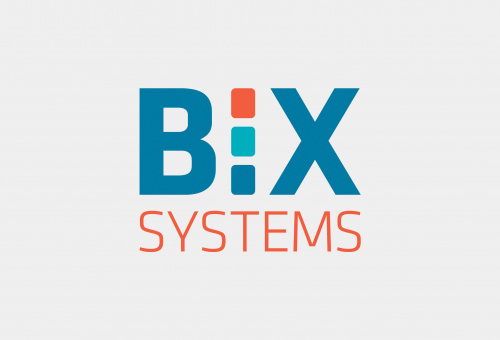 BIX Systems charged nonfiction with creating their new corporate logo. With their target market being owners and operators of animal agriculture operations of beef, pork and lamb, we saw it fitting to have a three-colour palette, speaking to that grouping. The "I" in BIX also speaks to the differentiation of the three protein groups. The palette is thoughtful and modern, with an info-tech feel. The font is clean, strong and versatile, eliciting strength, trust and security with a global feel, all while being both inviting and approachable.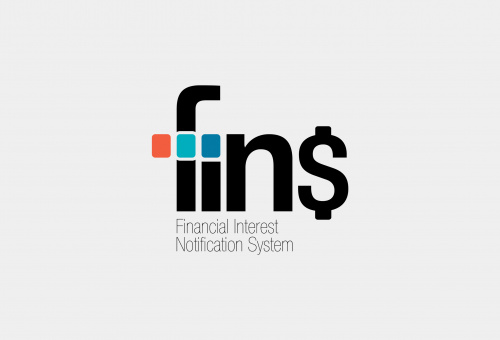 FIN$ is a Pilot Project under the BIX Systems umbrella, encouraging lenders to increase available funding to the Canadian cattle industry.
The FIN$ logo needed to evoke trust and security, fit under the new BIX Systems brand and use a $ in place of the "s". We utilized the three-coloured "I" at 90 degrees tying to the BIX Systems logo and colour palette and chose a font that represented strength and security.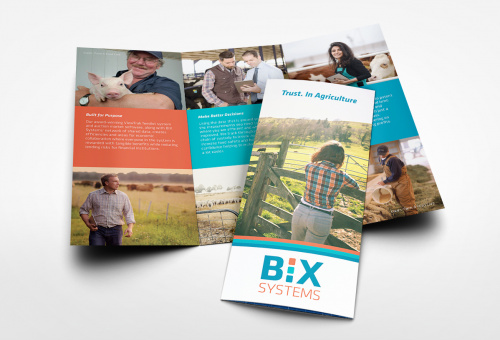 With their new branding in place, the client required a an engaging print piece to announce themselves within their industry. By combining natural, people- and livestock-focused imagery with simple messaging, the final product was memorable and compelling.