About Brookline Public Relations
Brookline Public Relations Inc. is one of Canada's leading boutique public relations agencies with a history of developing and executing award-winning communications campaigns. Brookline is passionate about public relations and excels by taking a fresh, creative and professional approach to their work and producing solid results.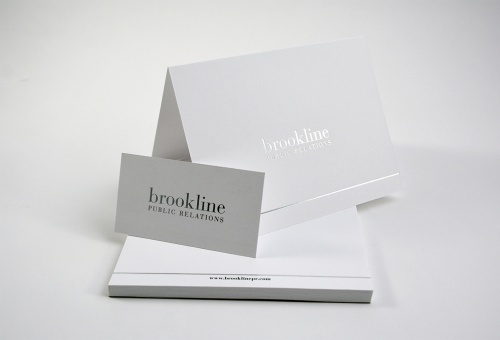 When Brookline Public Relations moved offices, it was the perfect time to implement a brand refresh. Keeping true to the existing brand, nonfiction was asked to create a new, distinct feel for Brookline while keeping the logo unchanged. A reduced colour palette and the introduction of a silver allowed for a notable change without compromising the brand equity of the company. Rooted in modern, contemporary aesthetics, simple black and white and silver foil accents are the foundation of the new Brookline Public Relations brand.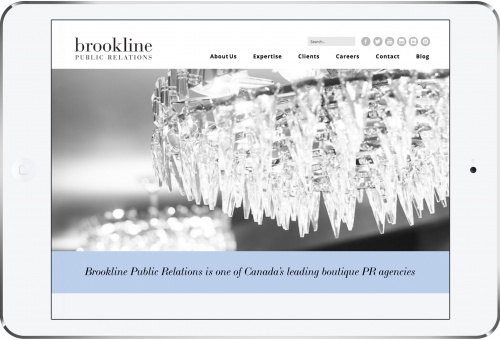 Brookline and nonfiction studios often work as partners on many projects in the public relations and graphic design areas, respectively, so when it was time for Brookline to revamp their website, we suggested the subtle and sophisticated refresh that manifests in understated colours, monochromatic images, clean lines and airy layouts.