About Calgary Stampede
The Calgary Stampede is a not-for-profit community organization that preserves and celebrates Calgary's western heritage, cultures and community spirit. Led by over 2,300 passionate volunteers, the year-round events, programs and initiatives invest in youth, support agricultural programs, celebrate western culture and make a lasting economic impact in our city.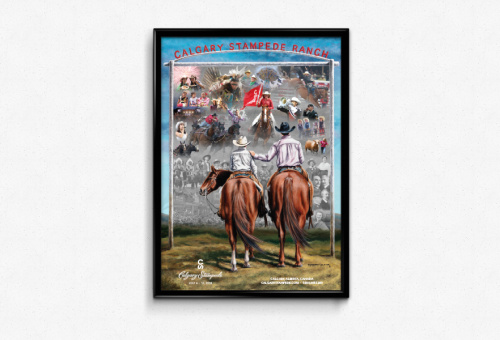 nonfiction worked closely with the Calgary Stampede to create a traditional printed poster, one that combined an original acrylic painting with a collection of archival and modern Stampede photographs. The end result uniquely showcases the Stampede's past, present and future. nonfiction's poster design was then used to build a Stampede first – an animated digital poster.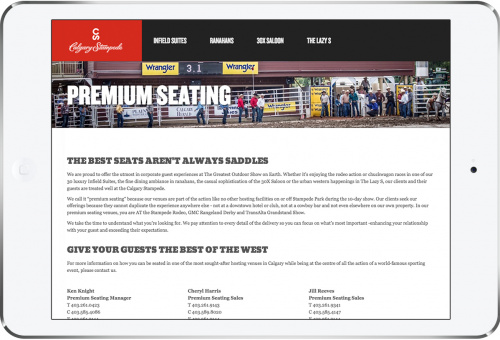 Every summer the Calgary Stampede invites corporate and private citizens to enjoy the atmosphere of the famous ten-day event in exclusive and elegant surroundings, known as Premium Seating Venues. nonfiction studios is proud to contribute to the iconic Western experience by running and maintaining a public-facing website and a secure online booking system to ensure the events go off smoothly.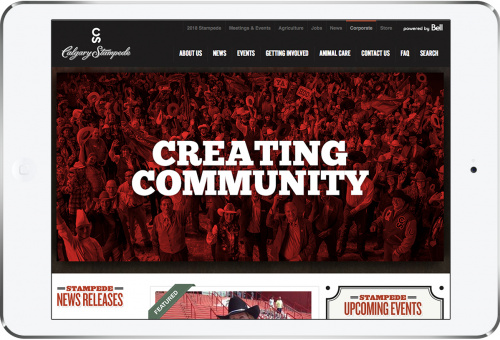 Wholesale website structure redesign helped position the Calgary Stampede as a year-round institution, rather than focus solely on the popular summer event, and established a united front for many of its faculties, including corporate headquarters, event hosting and planning, volunteering committees, as well as agriculture and animal care initiatives.