*CLOSED* Come work with us! We're hiring an Account Director
August 20, 2020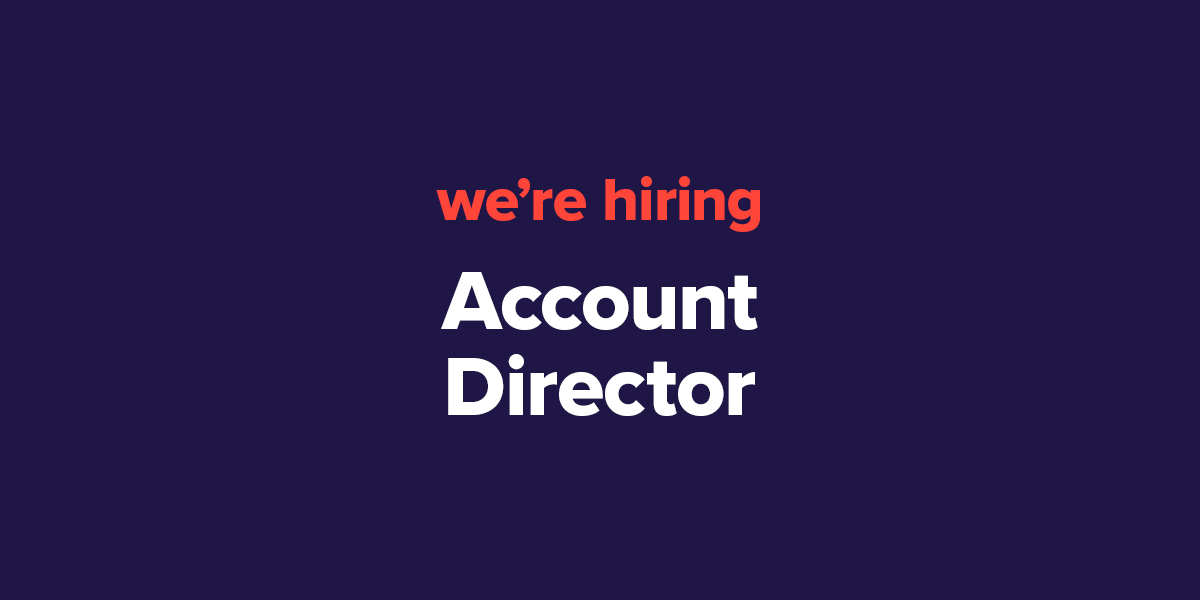 We are looking for an Account Director to serve as the primary point of contact for a variety of client accounts. You'll balance keeping projects on time and on budget through their lifecycle by managing budgets and timelines and prioritizing assignments, while keeping clients happy and well-informed.
The successful candidate is a problem solver and communicator, able to balance multiple projects and keep track of important details to ensure successful project outcomes. Working knowledge of web development processes and administrative familiarity with WordPress CMS is an asset.
You'll work alongside designers, developers and digital marketers, collaborate on developing and deploying websites, and build lasting relationships with our diverse client base.
This role is currently for a maternity leave position, with the possibility of a full-time role.
Responsibilities
Collaborate with the team to create project estimates, proposals and planning documents, then execute against high-level strategies and goals set forth at the kickoff.
As the main point of contact for projects large and small, promptly return client emails and calls, communicate proactively and apply their feedback toward the collective best outcome for the project.
Collaboratively schedule and balance the workload of a small team of designers, developers, strategists and outside vendors/contractors.
Facilitate client meetings (in collaboration with other team-members) and ensure that feedback is complete and received in a timely manner.
Identify and resolve risks in meeting schedule and budget constraints and hold yourself accountable for project momentum, quality, and client satisfaction.
Maintain and communicate realistic timeline and budget expectations.
Create and manage client-facing project schedules and internal task assignments and priorities.
Facilitate and review project billing and invoices.
We're a small team of experts who are multidisciplinary and often wear many hats. Other activities you might assist with, depending on your background, include:
Proofread and QA copy, web and design deliverables to ensure requirements and quality standards are being met.
Guide, audit and facilitate content creation by clients and / or writers.
Make small CMS edits to existing client websites.
Other related responsibilities may be assigned as needed to help the company operate efficiently.
What's in it for you?
A dynamic and collaborative work environment
A comprehensive benefits package
A strong emphasis on work-life balance
Colourful lunchtime banter
Butchered song lyrics
Occasional office dogs
Competitive remuneration based on experience
Tentative start date of October 15th (can be negotiated).
We are a fun, fast-paced and dynamic group of people who like to get things done. We think personality and culture fit are just as important as hard work and ambition. If you think you've got what it takes to be a nonfictionite, please apply through our posting on  indeed.ca.