The Inside Scoop from our Marketing Intern Taylor Shippelt
October 8, 2021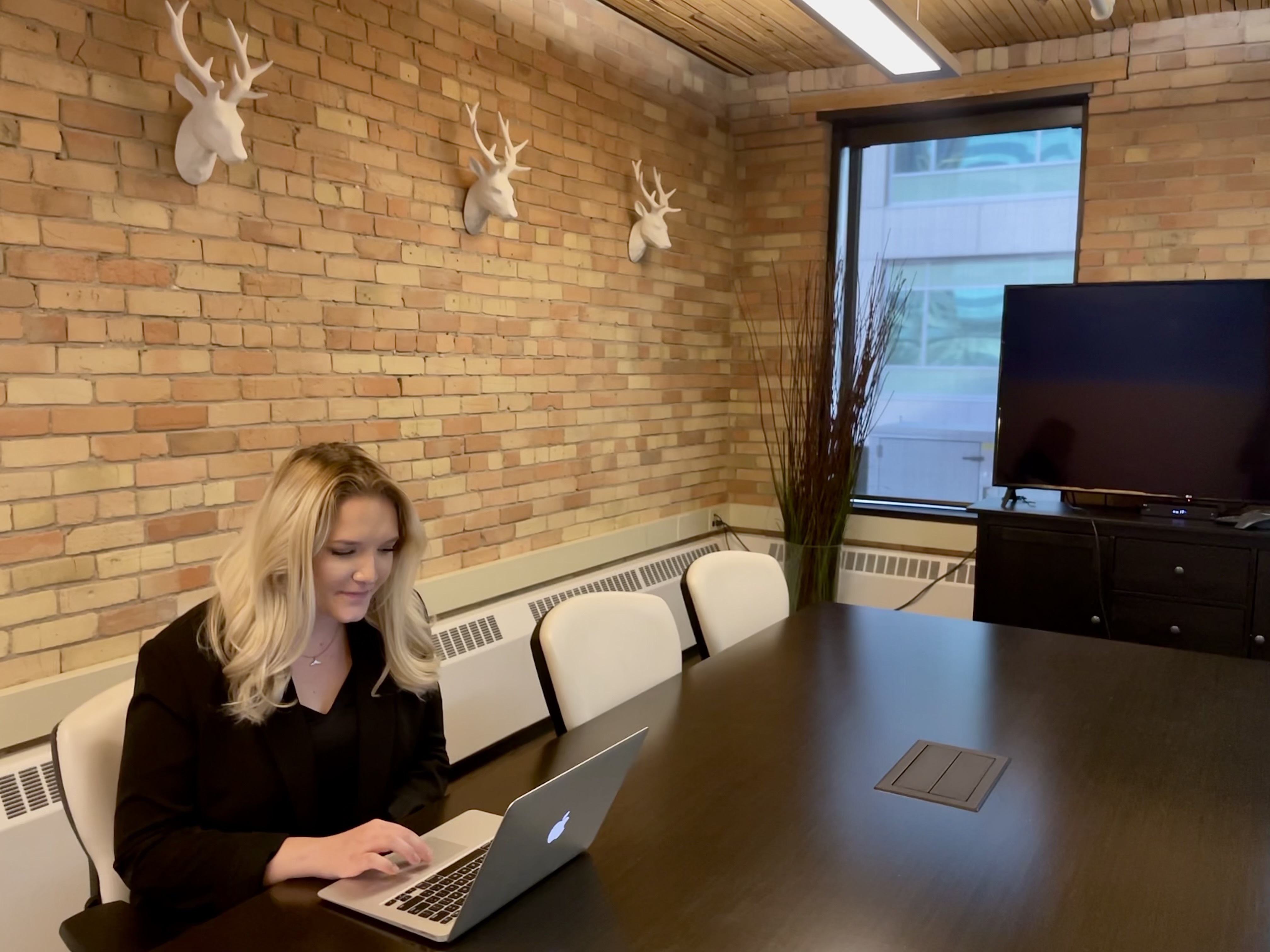 In our second year of the nonfiction internship program, our studio was excited to hire a marketing intern – Taylor Shippelt – to join us for the summer and fall months via a great organization, Venture for Canada. Taylor assisted on many projects throughout her internship and was an asset to our agency during our peak marketing months. nonfiction is proud to give students the opportunity to learn new skills and gain real-world experience that will help them with their career after graduation. 
As we move into Taylor's fall internship, we asked her a few questions about her time with us over the summer and what she's looking forward to in the fall. 
What were your expectations about working in an agency, and how does it compare to your actual experience?
Before coming to nonfiction, I expected it to be very busy and for me to have to learn as I go. I was expecting that I would be thrown into things and there wasn't going to be any hand-holding. Well, I was partially right and while it was very busy, the nonfiction team was very helpful in the transition and coached me on the projects I was assigned to. The nonfiction team taught me so much throughout my summer here both from coaching and from the projects I was assigned to. 
Can you describe a little bit about your role and the responsibilities you had as a Marketing Intern with nonfiction studios?
My role at nonfiction was to assist the Marketing Manager with client marketing campaigns. This included developing marketing and communications strategies for clients as well as developing social media strategies and running social media channels. I also assisted with account management and developing influencer itineraries.
How do you feel about the projects you had the opportunity to work on during your time with us?
I loved them! The projects I have had the opportunity to work on have expanded my knowledge and skills. In my previous experience, I was used to working for one organization and focusing on one concept and target audience. Having the opportunity to work with a range of clients from different industries has kept things exciting and has allowed me to learn more about the differences in industries and given me a new creative perspective.
In particular, I really enjoyed working on the Canada Beef Campaign as I have a background in Agriculture. It was a "dream job" of sorts to come full circle from helping on my grandpa's ranch to working on the Canada Beef 2021 Campaign. Working with nonfiction and having the opportunity to work with different clients has not only prepared me for my career after graduation but has helped me in determining what career in marketing I hope to pursue. 
If you could use three words to describe the work culture at nonfiction studios, what would they be?
Easy going, fun, and positive learning environment. 
Working at nonfiction has been a ton of fun and an adjustment from my previous experiences. They are an awesome group of hard-working individuals. While there is plenty of time for fun and jokes, when it comes to crunch time it's all hands on deck. I also feel that nonfiction's work culture is a very positive learning environment. As a student, I am used to observing and learning from others. At nonfiction, they gave me the opportunity to fully participate in brainstorming and took my ideas into consideration.
What is your most memorable moment at the nonfiction studios over the past few months?
Probably, the trip to the Foothills! At the beginning of September, we did a quick trip to the Foothills and toured some of the cool attractions we have been promoting in the 2021 marketing campaign. I really enjoyed seeing some of the attractions we have been working to promote all summer. It was a fun way to wrap up the summer. 
What are you looking forward to the most about continuing in the fall? 
Continuing to see the different stages of each campaign. I really enjoyed the process of tourism marketing in Alberta through the summer months as well as the obstacles with the pandemic. I'm excited to see how some of these campaigns transition into the fall and winter. I'm also excited to continue to learn more through nonfiction and at school as well as bring some of the new things I am learning into the office.  
Would you recommend this internship program to other university students? 
Yes! This internship program has helped me develop my skills and better prepare me for the world of marketing after graduation. The Venture for Canada program is easy to apply for and gets you connected with future employers. While I'm sure I got very lucky in my placement at nonfiction, there are many different employers to choose from.