3d rendering of man is holding megaphone in his hand. Advertisement, announcement message.
The Why & How of Brand Consistency
May 11, 2022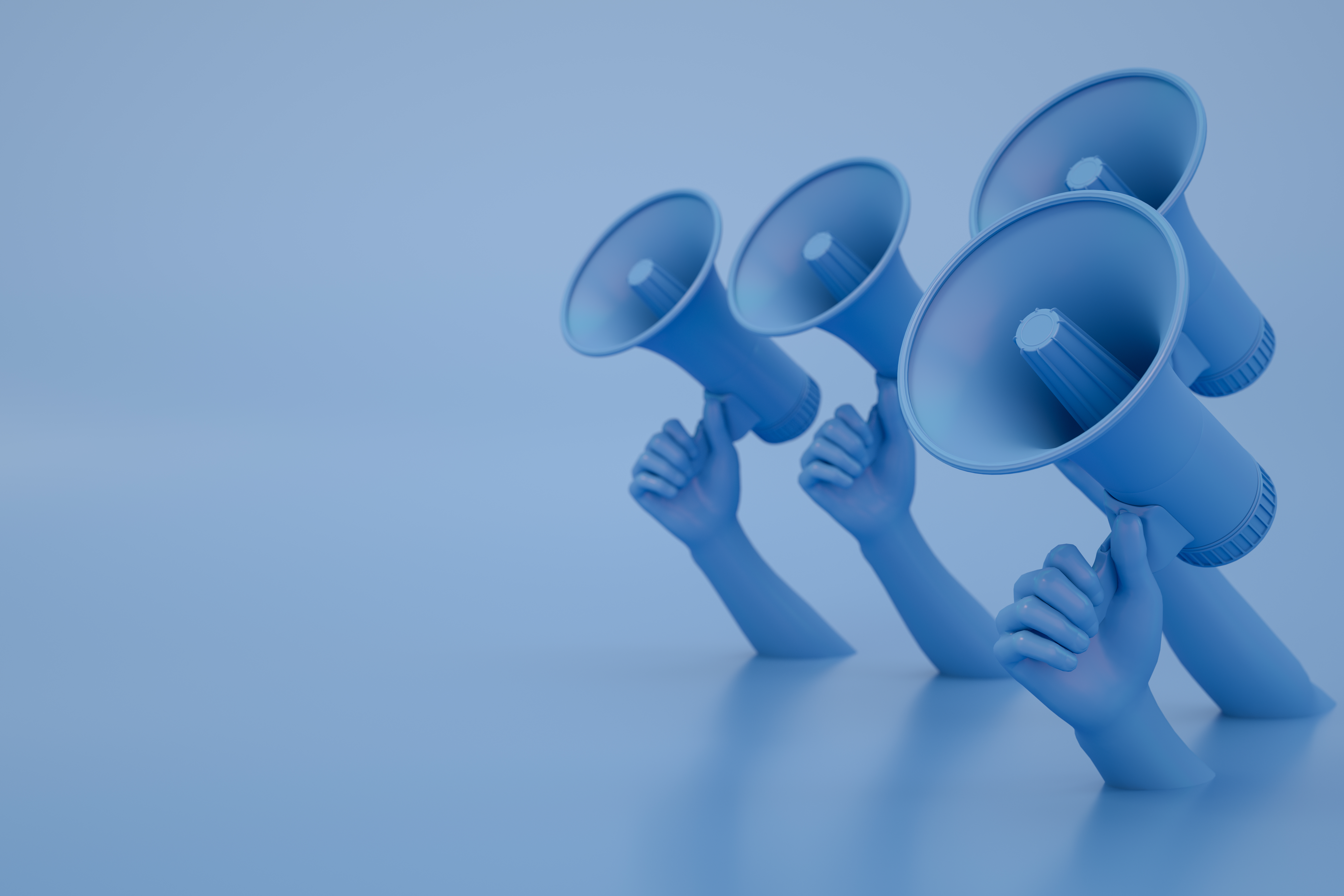 The Why
Consistency is a critical aspect of any marketing strategy and brand development – building recognition, credibility and trust amongst your audiences. Often times we find brands lose consistency through their messaging – friendly and approachable one minute, and the next, professional and formal. Additionally, brand materials like typeface, brand colours and imagery play a huge role in creating a positive or negative experience for your audience. Lacking a set of rules and guidelines for your brand to follow can easily result in mismanagement of your brand. 
Brand Recognition 
The goal of every great brand is to create a unique and compelling story that not only captures the DNA of your product, service or experience but also resonates with your target audience as well. What happens after that to reinforce your brand across various touchpoints will build brand recognition. In the wise words of Steve Jobs, "simple is hard." If staying on task and remaining consistent were easy, more of us would be doing it properly. The reward for such consistency though is worth the time it takes to properly build your brand. This is a long endeavour and doesn't happen overnight. Remaining consistent with brand materials on all platforms will help your audience recognize and become familiar with the brand. 
Credibility 
Another goal of branding is to develop credibility and trust with your audience by delivering consistent messaging that demonstrates you are who you say you are. Similar to the opinions and perceptions we have about people – if you were looking to gain credibility in a business setting, you would likely dress your best by wearing work-appropriate clothing. If suddenly you were to start dressing for the beach during business meetings, the brand and persona you have cultivated has changed and it isn't consistent with how you have portrayed yourself in the past. 
Consistently reinforcing the brand gives your audience the time to nail down your DNA and gain an understanding of who and what you stand for. 
The How
The simplest ways to remain consistent are to:
Establish your DNA – what are you all about?

Make a plan – this could include creating a marketing plan / social media strategy.

Follow the rules – let a guide be your guide from everything to logo usage, fonts, colours, imagery, etc. 

Stick to the story – consistently delivering on-brand messaging and brand materials to your audience.
Marketing Plan/Strategy 
Having a Marketing Plan or Strategy in place will help establish the overall vision of the brand – answering the big questions of who you are, what your purpose is, and how to get there. This foundational work is essential when it comes to shaping what your consistent brand voice will be. 
Brand Guidelines
Brand Guidelines are the best way to create consistency in your brand and a great tool to follow in all areas of the business. This ensures everyone is on the same page and has something to refer to when it comes to imagery, messaging, tone, colour, fonts and more – no matter the size of the company. 
Social Media Strategy
This is often where branding is lost and inconsistency is formed. Social platforms are where brands interact with customers the most, making it important that it reflects your brand properly. A social media strategy will ensure your brand is communicating suitably through social platforms. 
Want to create more consistency in your branding? Request a quote or email us for more information: info@nonfiction.ca.